Sign up to the Elie Yoga newsletter and get all the latest news & special offers delivered straight to your inbox!
Welcome to Elie Yoga. Elie Yoga, is seaside yoga, inspired by the coast, beaches, and waters, of The East Neuk, in The Kingdom of Fife.
Elie is a holiday village, with many second homes, so we are used to people popping-in for just one, or two classes. We also have a thriving year round community.
Elie Yoga's classes are designed to cater for the needs of both these communities, bringing people together and creating new connections. Anyone who joins one of our activities is treated to a warm, friendly welcome.
Level of experience is not an issue. You can practice at your own level, within a class of mixed levels of ability and experience.
I will guide you through your practice providing different options for different people, focusing on the individual and how they can best benefit from their own yoga practice.
At Elie Yoga we believe that your own practice is your own practice. Please do not judge yourself, or judge others. Just focus on your breath and feel the benefits.
Indoor yoga at Sophie Butler Hairdressing
Outdoor yoga by the beach, Elie
I am a 200 hrs + yoga teacher and have a background in guiding people to take responsibility for themselves.
Weekly schedule of classes at The Ship Inn, outdoors and online via Zoom, including Yoga Flow and Yin Yoga.
Fancy joining me for a sea-inspired yoga session in a stunning coastal location? Book online today!
I have been leading a regular flow class, in Elie, since I started teaching yoga a year ago. My greatest challenge in designing and delivering,
'Zoom, just one look and, then, my heart went boom…', so sang Fat Larry's Band, back in 1982. Pre-23rd March 2020, few of us knew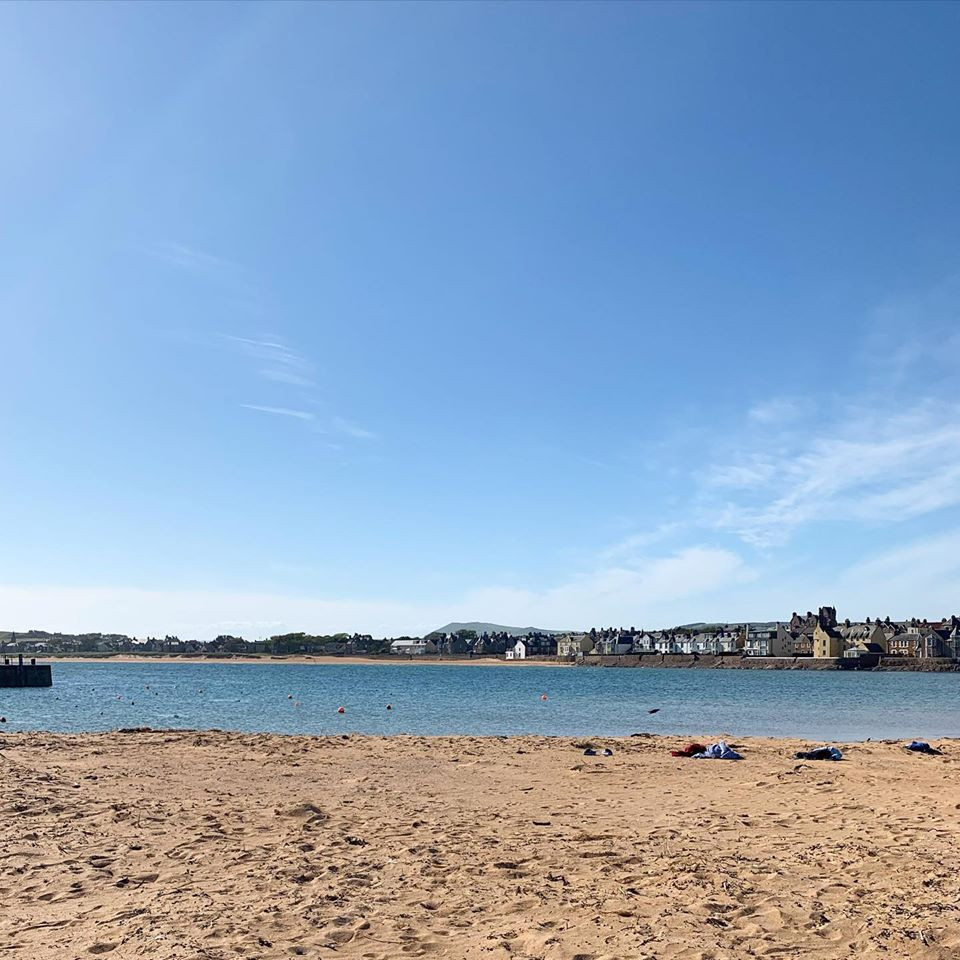 Namaste Beaches This is my first 'blog' post and I want it to be about something that I like – swimming. I was introduced to
Follow my Instagram & Facebook pages for regular updates: